STAY GRATEFUL
Hand-Painted Collection & Zine

This collection launched November 2017 at WAH Nails, Soho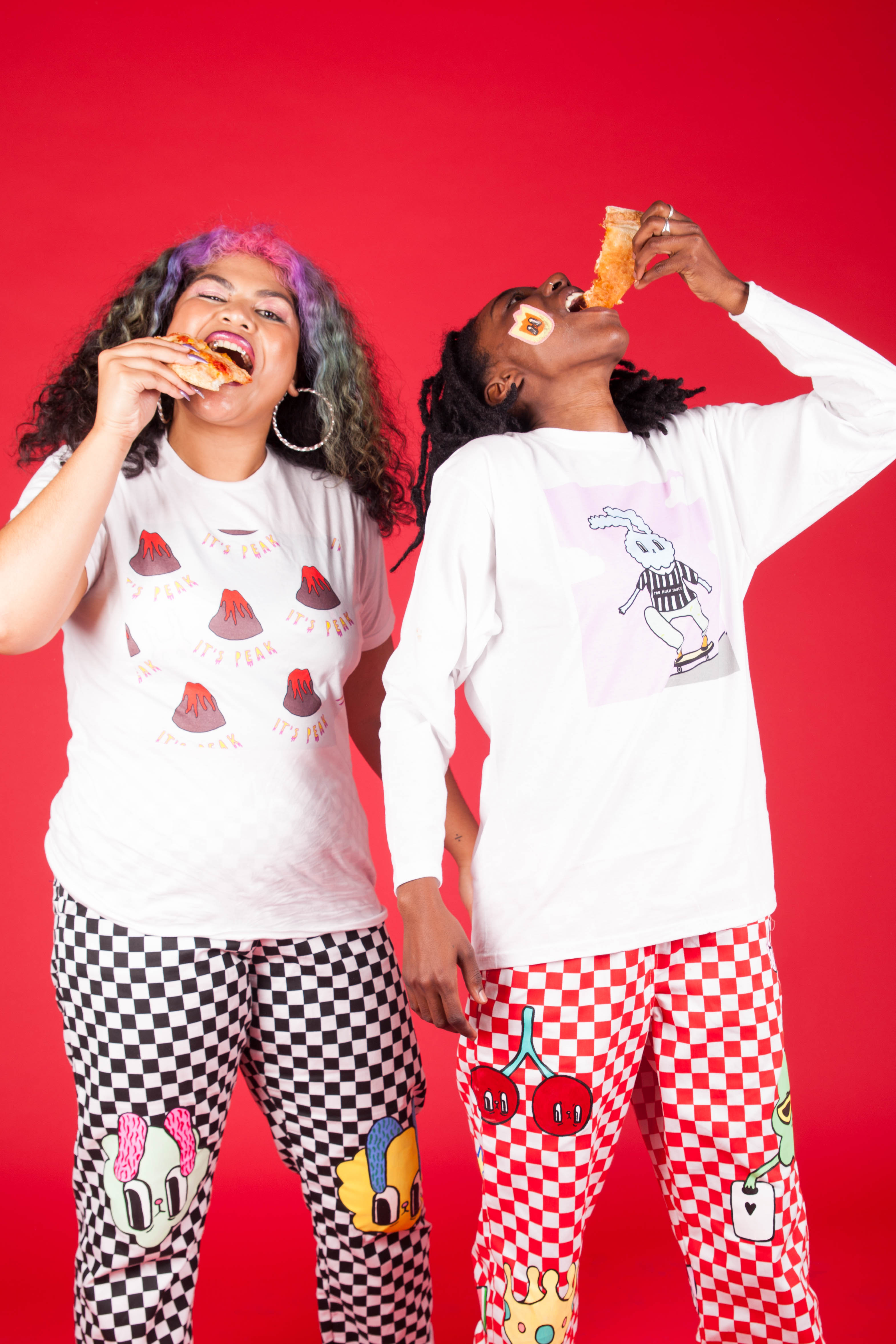 It was such a blessing to hold the launch of this collection at the beautiful @Wahnails in Soho at the beginning of November 2017. The message of the collection and the zine was one of gratitude and joy, celebrating all of our unique qualities and bringing everyone together as a community of angels who wanna spread that love & positivity. I was particularly focussing on uplifting the youth with the whole thing cos today's society can be difficult to navigate thru - the zine is full of my life advice to teenagers! As part of the launch we had a motivational event for teens with workshops and talks which was beautiful!




I wanted to create a bright colourful collection to spread summa that light! Everything was lovingly hand painted and finished. I like to think of all my hand painted pieces as lil parcels of healing and magic!

Extract from the zine which launched alongside the collection:
"Instagram is a fake dream, don't let the pressure get to you; no one is perfect - if you waver on this, just remember that everybody poops.


Be kind to yourself, and remember we're all human at the end of the day; everyone's dealing with issues and goes through difficult times. There's so much emphasis on what's on the outside and what we've got, if we spent half as much time focussing on what's inside and what we've got to give others, imagine the difference it would make!

When you meet a good-hearted person they'll always look beautiful because their soul shines out, but you can't say the same for people with lower frequency auras, so looks really don't mean anything. Don't hate on others, hate only breeds more hate and it'll come back to bite you ten times stronger, and don't let it get to you if others hate on you, if you let it go over your head and they see it doesn't affect you it will just make them look silly, or at the very least it'll give them something to think about."